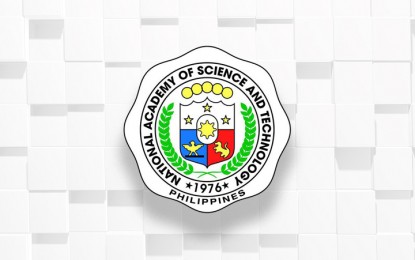 MANILA -- The National Academy of Science and Technology (NAST) bared the four finalists for the Talent Search for Young Scientists on Monday.

The award aims to recognize young scientists and encourage them to further pursue their careers in Science.

The four finalists presented their papers to the board of judges on Monday at the Jen Hotel in Manila. The judges also interviewed them after their paper presentations.

The NAST said the four finalists were selected from 17 researchers or nominees from different academic institutions.

Department of Science and Technology Secretary Fortunato Dela Peña said he hopes the Filipino young scientists and researchers will continue to conduct outstanding researches in all the fields of academic quests.

"These kinds of research works will help improve the lives of Filipinos, and continue to inspire the younger generation to pursue a career in Science," he added.

Named as finalists were: Lori Shayne Busa, assistant professor at the Nueva Vizcaya State University, with her research "A Comparative Immunoassay System for Microfluidic paper-based Analytic Detection of Small Size Molecules"; Ralph John De La Cruz, assistant professor at the University of the Philippines (Diliman), with his research "Skew Phi Polar Decompositions"; Chitho Feliciano, supervising science research specialist at the DOST-Philippine Nuclear Research Institute, with his research "Long-term Bioavailability of Redox Nanoparticles Effectively Reduces Organ Dysfunctions and Death in Whole-body Irradiated Mice"; and John Frederick Tapia, lecturer at De La Salle University, researching on "Optimal CO2 Allocation and Scheduling in Enhanced Oil Recovery (EOR) Operations".

The winner will be announced on July 12 during the NAST annual scientific meeting and will receive a cash prize and a trophy.

Challenge

Meanwhile, DOST Undersecretary Carol Yorobe told the Philippine News Agency (PNA) that young Filipino scientists deal with the unavailability of resources.

"(The challenge) is always about the unavailability of resources. There's no question about their talent. We have good scientists," she remarked.

To address this, the DOST provides grants so that the scientists could pursue their works. Yorobe the scientists' works should focus on priority areas identified by the DOST, the academe, government and private sectors, and also by the industries.

The DOST undersecretary emphasized that any researcher could send a proposal to the DOST, as long as the research topic is included in the National R&D Agenda.

"There's no limit for the grant, as long as the price is reasonable," Yorobe said.

She added the DOST also gives monetary incentives to researchers if they finish their works for a short period of time, for instance.

"We also provide scholarships for our researchers to graduate studies. Since we don't have graduate studies in new areas like artificial intelligence, nuclear science, data analytics, for example, we could send our scholars abroad," Yorobe told PNA.
The DOST also taps uses its "Balik Scientists" program to mentor young researchers and help strengthen the linkage between the academe and the industry. (PNA)