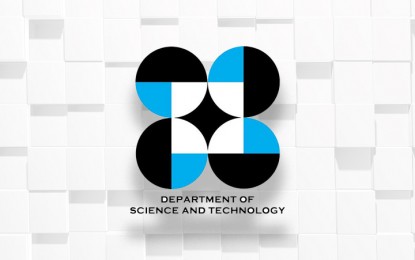 MANILA -- The Department of Science and Technology (DOST) is seeking collaborative research and development (R&D) proposals from higher education institutions (HEIs) and Research and Development Institutions (RDIs) and their partner industries.
The approved proposals, which need to be completed from one to three years, will have at most PHP5 million funding, according to a leaflet released by the DOST recently.
The collaborative R&D funding will be made possible through the DOST's Collaborative Research and Development to Leverage Philippine Economy (CRADLE) Program, which is also part of the agency's Science for Change Program (S4CP).
DOST Undersecretary Rowena Cristina Guevara earlier told the Philippine News Agency (PNA) that the S4CP aims to identify areas that need enhanced R&D investments and innovations.
Thus, collaborative proposals must be in line with the DOST's priority areas for R&D, such as agriculture, fishery, and forestry; semiconductor and electronics; agri-processing; integrated circuit design; renewable energy; creative industries; information and communications technology and artificial intelligence; industrial waste treatment; food and nutrition; infrastructure and logistics; manufacturing; and environment and climate change.
With such collaborative work, the partner industry will identify a problem, while the partner HEI or RDI will do the necessary R&D to find solutions.
An HEI or RDI must have at least one partner industry, which the DOST requires to shoulder at least 20 percent of the total project cost.
Counterpart funding may be in cash, in kind, or person-hour support in the academe, according to DOST.
The DOST believes that R&D collaborations between the academe and industries will help gain an edge in the market, and produce products or services that respond to the changing local and global needs.
Just recently, the DOST awarded the funding to three R&D collaborators that sent their proposals last year.
One is Technological Institute of the Philippines Manila for the National Capital Region, with Pascual Pharma Lab as the industry partner. Its project is called " PCOPEIA: Predictive Chromatography of Organic Plant Extracts with Intelligent Agents", which got a total budget of PHP5,179,399.
Another is University of San Agustin from Region 6, with Del Monte as its industry partner. Its project, "Metabolomics as a Tool for Discovery and Target and Untargeted Hypocholesterolemic Natural Products from Pineapple", got a budget of PHP4,999,138.
The third grantee is the University of Southeastern Philippines from Region 9, with Hijo Resources Corporation as industry partner. Its project, "Synergize Academe-Industry Research Undertaking to Improve Productivity through Development of Banana Diseases Surveillance System", got a budget of PHP4,999,438.
Interested parties may inquire about the requirements and submit their proposals to the Office of the Undersecretary for R&D, 2nd floor, ADMATEL Building, DOST Compound, Bicutan, Taguig City. (PNA)