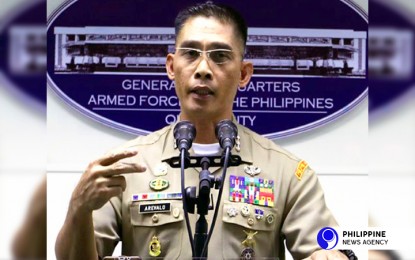 MANILA -- The Armed Forces of the Philippines (AFP) will never renege on its mandate to defend the country against all threats, its spokesperson said Friday.
"Your Armed Forces will never renege on (its) constitutional mandate to protect and defend the integrity of the country," Col. Edgard Arevalo said when asked what the military is doing to preserve and protect the country's territories.
"Like what I've said a while ago, our maritime and aerial patrols are continuing. We are submitting reports. Our trilateral (patrols) with neighboring countries like Indonesia and Malaysia are likewise continuing," Arevalo said.
He noted that their other activities could not be divulged to the public "because these are operational matters."
"But to assure our public, your Armed Forces will never renege on its constitutional mandate to protect and defend the integrity of our country," Arevalo said. (PNA)