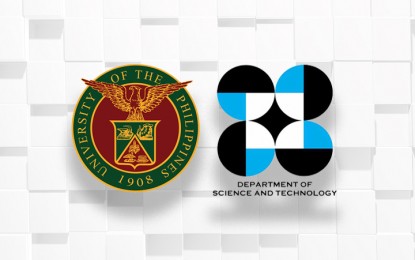 MANILA -- The Department of Science and Technology (DOST) launched on Wednesday the "Aghambayan", which will showcase the top 40 projects of the University of the Philippines (UP) at the Philippine International Convention Center (PICC) in Manila on June 20.
"This event is very important to me because UP was the biggest recipient of our research projects," DOST Secretary Fortunato dela Peña told the Philippine News Agency (PNA), noting that "Aghambayan" will serve as a networking platform for researchers and industry leaders and offer them collaboration opportunities.
Dela Peña said the event will showcase the top 40 DOST-funded researches conducted by the UP System.
It will be the first "Aghambayan" and will be jointly organized by the DOST and the UP System, according to Edwin Villar, acting deputy executive director for research and development of DOST-Philippine Council for Agriculture, Aquatic and Natural Resources Research and Development (PCAARRD).
"The event aims to showcase what UP has done and the technologies it has developed. Some of these technologies are ready for commercialization, while some are for pilot testing," Villar explained to the PNA during the launch.
He said "Aghambayan" will draw the academe, government agencies, and potential adoptors.
"We will (also) showcase these (research studies) to other universities and colleges, so they could see what they could adopt, and for them to learn more about these researches," he added.
Investors, technology entrepreneurs, and start-ups will likewise attend the one-day event.
There will be an exhibit of the UP System's scientific works at the PICC.
According to DOST, the "Aghambayan" will also have panel discussions, poster exhibits, and technology demonstrations. (PNA)