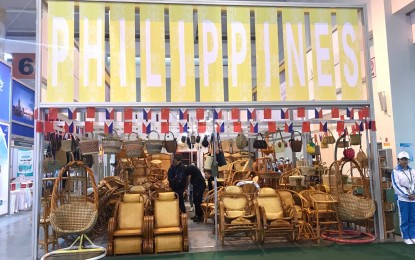 KUNMING, China — Asian economic leaders called for a strong cooperation, further integration and win-win development as they gathered here for two investment extravaganzas, the 25th Kunming Import and Export Fair and the 5th China-South Asia Exhibition.
Speaking during the opening of the Kunming Fair at the Dianchi International Convention and Exhibition Center on June 14, Chinese Vice Minister of Commerce Gao Yan said that the expo, which is part of the Belt and Road Initiative, is dedicated to create a shared future and development among Asian countries.
"The Ministry of Commerce will, as always, support the organization and development of the Expo and sincerely hope that friends at home and abroad, especially those present here, will make full use of the Expo platform to share information, increase understanding, achieve practical cooperation and achieve win-win development." Gao said.
Gao also stressed the importance of enhancing the scale of effectiveness in building a high level of investment and cultural exchanges in Asia and the other corners of the world.
"The Expo has been held in China-South Asia Expo, and has been continuously expanding in scale and enhancing its effectiveness, efforts will be made to build a high-level and comprehensive international exposition, which will bring together trade in goods, investment negotiations and cultural exchanges, and to play an important role as a platform for multilateral diplomatic and economic cooperation and cultural exchanges with South Asia, Southeast Asia and the rest of the world." she added.
Gao said that over the years, the expo has made a remarkable progress in attracting more and more guests, businesses and professional sellers from all over the world, promoting deep friendship and close cooperation between China, South Asia and Southeast Asia.
"May the economic and trade cooperation in the region flourish, may our friendship last forever, may China and the people of South Asia and Southeast Asia lead a happy and peaceful life, and wish this great meeting a complete success." she said.
The fair exhibition halls focus on areas including foods and consumer goods, health, medicine and agricultural products and advanced manufacturing.
There are 19 exhibition pavilions from 86 participating countries with around 8,500 booths from South Asia and Southeast Asia including the Philippines.
The Kunming fair will run until June 20. (PNA)