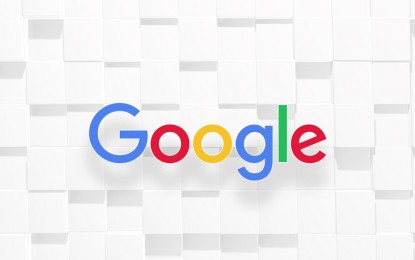 SAN FRANCISCO -- Google announced Wednesday the release of a USB key that was developed by its own to boost online login security of its users.
The new Google security solution, which came in the form of a USB key called Titan Security Key, is an innovative context-aware access approach aimed at replacing only passwords for logging into computers, in order to prevent phishing hacking and other illegal online hacking activities.
The security key, which is currently available only to its Cloud customers, will soon be sold to the general public on the online Google Store in the coming months. It is used to authenticate logins via Bluetooth and USB when it is plugged into a computer's USB port to bypass the process of typing in users' passwords.
Google said it has long advocated the use of security keys as the strongest, most phishing-resistant authentication factor for high-value users, especially cloud administrators, to protect against the potentially damaging consequences of credential theft.
"Titan Security Key gives you even more peace of mind that your accounts are protected, with assurance from Google of the integrity of the physical key," Jennifer Lin, product management director at Google Cloud said an official blog post Wednesday.
Google said the security key was developed in conjunction with the Fast Identity Online (FIDO) alliance, an industry consortium that focuses on creating better login alternatives. The authentication standard complying with the FIDO specification is supported by a number of apps and browsers such as Google's Chrome, Microsoft's Edge or Firefox in their latest version.
Google has tested the security key internally since early 2017, and it did not publicly announce the price of the key.
Media reports said the key could be sold for USD50 in a bundle or about USD20 for each stand-alone piece. (Xinhuanet)