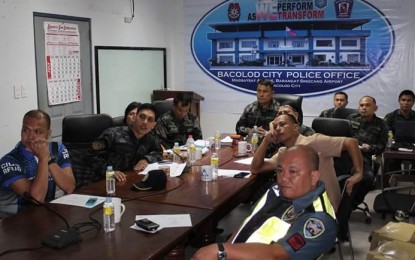 BACOLOD CITY -- The Bacolod City Police Office (BCPO) has formed a special investigation task group (SITG) for the murder of lawyer Rafael Atotubo.
The police said the team, headed by acting city police director Senior Supt. Francisco Ebreo as commander, under the supervision of deputy regional director for operations of Police Regional Office 6 (Western Visayas) Senior Supt. Christopher Tambungan, was activated to speed up the resolution of the case.
The 62-year-old Atotubo, known as a defense counsel in drug-related cases, was gunned down by unidentified motorcycle-riding men in front of his house in Barangay 20 on Thursday morning.
The SITG Atotubo convened on Friday morning as the Bacolod City Council passed a resolution in the afternoon condemning the lawyer's killing, as well as calling on the National Bureau of Investigation, Criminal Investigation and Detection Group, and all other law enforcement agencies to do all efforts to solve the crime.
The resolution, authored by Councilor Caesar Distrito, a lawyer himself, urged law enforcers to bring the perpetrators to justice and see to it that the incident does not happen again.
"The incident created a chilling effect on lawyers who are merely performing their profession that is, to uphold justice and the law and to defend the interests of their clients," it added.
"This incident of killing lawyers has no place in a civilized society and should be solved immediately to give justice to Atty. Atotubo and for the safety and security of other lawyers as well," the resolution added.
The Integrated Bar of the Philippines (IBP) - Negros Occidental Chapter, headed by president Arnel Lapore, also condemned "in the strongest possible terms" what they call a "vicious act against a colleague in our profession."
"Any attack against a lawyer weakens the practice of law and demoralizes lawyers from fulfilling their sworn duty to defend their clients," the group said in a Facebook post, adding that "ultimately, an attack against a lawyer is a threat against civil liberties and should not be tolerated."
The IBP-Negros Occidental also urged the authorities to "conduct a full-scale investigation into the matter and bring the perpetrators to justice at once."
"We likewise urge our colleagues in our profession to remain steadfast, unwavering and united in our commitment toward justice and truth," the group added. (PNA)