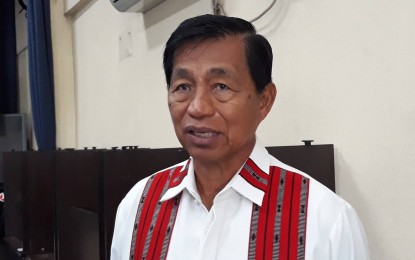 BAGUIO CITY -- Classes from preschool to senior high school in Baguio City are suspended from September 17 to 21 for the national finals of the 2018 Batang Pinoy that will open on Saturday, September 15.
Administrative Order (AO) No. 128 issued on September 6 said the cancellation of classes will ensure the maximum participation of the public, especially the youth, for the week-long sports competition - which is jointly hosted by the city and the municipality of La Trinidad, Benguet.
Baguio has over 700 athletes who will compete and represent the city in 28 sports events. This is aside from public schools that will be used as billeting of the delegates from Luzon, Visayas and Mindanao.
Baguio City Mayor Mauricio Domogan said the city government has consulted with officials of the Department of Education (DepEd) prior to the issuance of the order, considering that majority of the athletes aged 15 and below representing the city will also come from private and public schools.
"DepEd will make the necessary adjustments to the school calendar to allow the schoolchildren to cope with the suspension of classes," he said.
Domogan said this is the first time that the city of Baguio and the Province of Benguet will host such a prestigious sports event.
The city is expecting some 7,000 athletes and sports officials from all over the country for the event. (PNA)