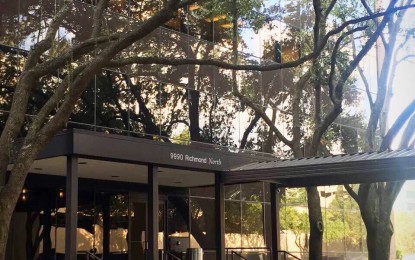 MANILA-- The Houston Philippine Consulate General (PCG) will reopen on September 24 more than two decades after it closed in September 1993, the Department of Foreign Affairs (DFA) announced Friday.
According to the agency, the consulate is expected to serve around 179,000 Filipinos in the states under its jurisdiction -- Arkansas, Louisiana, Mississippi, New Mexico, Oklahoma and Texas.
Houston PCG is the first foreign service post to open in 2018.
In January 2018, Foreign Affairs Secretary Alan Peter Cayetano said the government targets to inaugurate four offices abroad this year, with the three others a Philippine Embassy in Copenhagen, and PCGs in Frankfurt, Germany and Al-Khobar, Saudi Arabia.
"The reopening of our Consulate General in Houston is consistent with the priorities laid down by President Duterte for us to bring our services closer to Filipinos overseas," Cayetano said in a statement.
"Through our Consulate General, we will endeavor to serve all Filipinos living on this side of the United States," he added.
Consul General Jerrill Santos noted that the reopening was also in response to the growing needs of Filipinos in South Central US and the clamor of the Filipino community there.
Upon its reopening, the Consulate General will offer civil registry services such as Reports of Birth, Marriage and Death, notarial services, affidavits certification, issuance of travel documents and fingerprinting for National Bureau of Investigation clearances.
Passport processing, visas, authentication services and dual citizenship services will be made available in the coming days.
The Consulate General will also provide assistance to distressed Filipino nationals, promote Philippine culture, and strengthen economic ties between the Philippines and the South Central US.
The Consulate General is temporarily housed at 9990 Richmond Avenue, Suite 270N, Houston, Texas, and will move into Suite 100N at the same building by the end of the year.
It can be contacted at +1 (832) 668 5139 and email address [email protected] (PR)