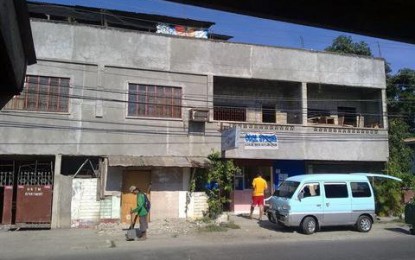 ZAMBOANGA CITY -- Shortly before the start of the Marawi siege last year, at least six of their Islamic Shia sect's members were documented to have been killed by the ISIS terrorists, a Muslim faith leader has said.
Philippine Ahlul Bayt Islamic Assembly, Inc. vice-president Hadji Salman Galang said more killings may have taken place during the siege, which may not have been documented.
In an interview on Sept. 28, Ahlul Bayt Assembly president Sheikh Denil Anawari said ISIS killed their brothers because Shia espouses a moderate form of Islam.
This, he said, is in sharp contrast to the extremist ideology of ISIS, which has its roots to an ancient fundamentalist hardcore sect of Islam.
Along with the Christian population in Mindanao, the Shiites in the Philippines also feel threatened by this form of violent extremism, which he said remains quite potent even after the ISIS' defeat in Marawi.
His brothers have been bullied on social media, and their children have been harassed even here in Zamboanga.
This is the reason, he said, why his organization has been actively involved in the ongoing grassroots campaign against violent extremism and terrorism or VET in Zamboanga, waged jointly by government and security agencies and the civil society.
He has been tapped, he said, to regularly give lectures to students and police personnel about extremist ideology as compared to moderate Islamic teachings.
The latest took place in a symposium last week sponsored by the city directorate of the Philippine National Police in Zamboanga for its personnel.

"Shia teaches obedience to the laws of the community and society," UstadzAnawari said. "Islam has nothing to do with violent extremism. Our religion teaches love and compassion for all peoples. This is our guiding principle".

Galang said fundamentalist ideology was introduced in Mindanao in the 1980s when ulamas who trained in certain Middle East countries came home to spread radicalism.
By early 1990s, he said the Abu Sayyaf was formed and more sectarian jihadist groups followed suit.
Nowadays, Galang said, even more radical ulamas trained in Africa are introducing more insidious teachings, wherein they even clash ideologically with other extremist groups in Mindanao.

Ustadz Anawari said both the Koran and Prophet Mohammad teach respect for people professing other faiths and to refrain from assailing them for as long as they do not cause injury to Muslims.
In Shia, he said, only the supreme religious leader and no one else beneath him may declare jihad (holy war) against perceived enemies.
True Islam, according to him, also promotes continuous religious education for Muslims for them to correct their values and actions.

Shia ulamas regularly gather their communities to educate them about Islamic teachings.
There are a number of Shia communities, many of them comparatively small, located throughout Zamboanga Peninsula, Sulu Archipelago and a few more in other parts of Mindanao.
Security, academic and non-government organizations in Zamboanga have been conducting symposia in selected local schools since last month to discuss VET issues with high school students.
The program was initiated by the United Nations in 2016, and the Philippine government has adopted the multi-pronged approach to study the roots of terrorism and to implement projects to stem the threat.
Mindanao has recently been rocked by bombings, with the explosion in Lamitan, Basilan last July among the deadliest. The ISIS claimed credit for that attack.

A published news report last year quoted Alih Aiyub, secretary-general of the Ulama Council of the Philippines, as saying that "they (ulamas) will use 'multi-disciplinary approaches' in countering violent extremism."
Aiyub added, "(t)he ulama will handle the spiritual aspect to combat terrorism and win the hearts and minds of those radicalized through sermons in mosques."
The program, he said, will also include working with educational institutions "to provide a primer, or module, as reference material and train teachers for effective prevention of violent extremism among students". (Rey-Luis Banagudos/PNA)