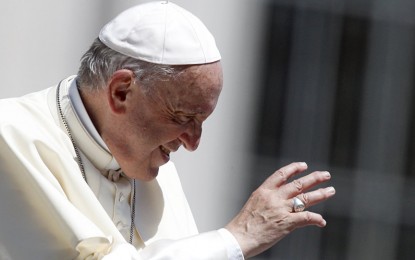 TOKYO -- North Korean leader Kim Jong-un has invited Pope Francis to Pyongyang and the invitation will be delivered by South Korean President Moon Jae-in, the president's spokesman, Kim Eui-kyeom, said.
According to the presidential spokesman, Moon will hand over the invitation from Kim to the pope during his upcoming visit to Europe.
"Chairman Kim said he will 'ardently welcome the pope if he visits Pyongyang'," the spokesman said at a briefing, as quoted by the Yonhap News Agency.
The spokesman added that Moon was expected to visit the Vatican on October 17-18.
In 2000, North Korea also invited Pope John Paul II to visit the country. However, the visit never took place.
North Korea is officially an atheist country that rigidly controls religious activities. (Sputnik)