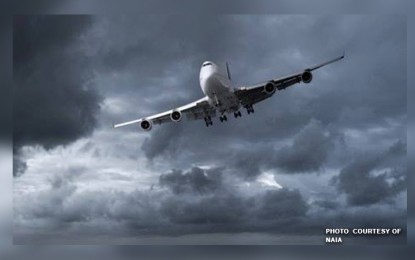 MANILA -- Local carriers Philippine Airlines (PAL) and Cebu Pacific (CEB) have canceled flights between Manila and Guam due to Super Typhoon Yutu.
Reports say "Yutu" is expected to affect Guam and nearby islands.
PAL, on Wednesday afternoon, canceled PR 110/111 Manila-Guam-Manila flights.
CEB canceled its 5J 101/102 Manila-Guam-Manila flights scheduled for Thursday, October 25.
In an advisory, CEB said it will schedule recovery flights on October 26. (PNA)