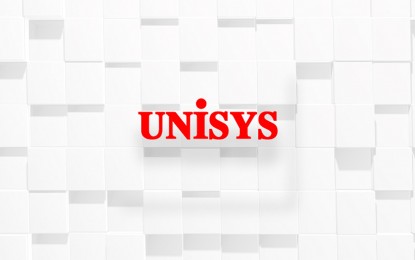 BLUE BELL, Pennsylvania — NelsonHall has named Unisys Corporation as an overall market segment leader for managed security services for the second year in a row.
NelsonHall's 2018 report measured the performance of nine major service providers. The scoring of vendors focused on the ability to deliver immediate benefit to clients and a high capability relative to their peers to meet their clients' future requirements. The assessment is partly based on feedback obtained from interviewing the service providers' clients themselves.
In their report, NelsonHall analysts cited the strength of Unisys' suite of managed security services for operationalizing security, helping clients to get "the maximum value from technology investments."
The report further said, "Unisys has developed services and technologies to more readily relate cybersecurity to the C-level in a clear and comprehensive way through the use of TrustCheck(TM)," a subscription-based service that draws on the strength of an analytics model used in the cyber insurance industry to quickly and easily assess the potential financial impact of cyber risks.
The analysts also pointed to the strength of the Unisys Security Information and Event Management (SIEM) offering in conjunction with LogRhythm, as well as Unisys Stealth(R) micro-segmentation software.
"Rather than protecting against threats across a client's network, Unisys' Stealth offerings protect important data by effectively making it and its transfer undetectable," the report said.
In addition, the assessment called out the "strong intellectual property" associated with the company's cybersecurity services, "with a particular focus on bringing cybersecurity into C-level conversations and bringing cybersecurity into its wider portfolio."
"Unisys was positioned as a leader in NelsonHall's Managed Security Services NEAT evaluation due to its investment in security services, such as its new TrustCheck risk assessment offering to elevate cybersecurity conversations to the C-suite, as well as its investments in cybersecurity solutions with Advanced Endpoint Protection, advanced analytics IP for LogRhythm, and Unisys Stealth solutions," Mike Smart, senior IT Services research analyst with NelsonHall, said.
"We are proud that this assessment by NelsonHall, based partly on input from our clients, affirms the success of our approach to operationalize security through managed security services," said Jonathan Goldberger, vice president of Unisys Security Solutions. "We work with our clients to weave security into their enterprise, making it an essential aspect for achieving their business objectives."
The NelsonHall NEAT Vendor Evaluation for Managed Security Services can be accessed at: http://outreach.unisys.com/ManagedSecurityServices?src=pr.
About Unisys
Unisys is a global information technology company that builds high-performance, security-centric solutions for the most demanding businesses and governments on Earth. Unisys offerings include security software and services; digital transformation and workplace services; industry applications and services; and innovative software operating environments for high-intensity enterprise computing. For more information on how Unisys builds better outcomes securely for its clients across the Government, Financial Services and Commercial markets, visit www.unisys.com.
About NelsonHall
NelsonHall is the leading global analyst firm dedicated to helping
organizations understand the 'art of the possible' in IT and business services. With analysts in the U.S., U.K., and Continental Europe, NelsonHall provides buy-side organizations with detailed, critical information on markets and vendors (including NEAT assessments) that helps them make fast and highly informed sourcing decisions. And for vendors, NelsonHall provides deep knowledge of market dynamics and user requirements to help them hone their go-to-market strategies. NelsonHall's research is based on rigorous, all-original research, and is widely respected for the quality, depth, and insight of its analysis.
Follow Unisys on Twitter ( https://twitter.com/UnisysIndia) and LinkedIn (https://www.linkedin.com/company/unisys-global-services-india?trk=tyah&trkInfo=tas%3Aunisys%2Cidx%3A2-2-3). (Medianet International-AsiaNet)