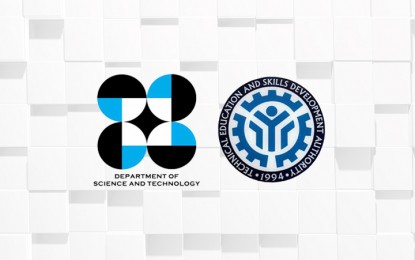 MANILA -- The Department of Science and Technology in National Capital Region (DOST-NCR) turned over to the Technical Education and Skills Development Authority (TESDA) Women's Center in Taguig City a "Science and Technology Academic and Research-Based Openly Operated Kiosk Station" (STARBOOKS).
STARBOOKS is a digital library that can be accessed without internet connectivity, developed by the DOST-Science and Technology Information Institute.
This contains both local and foreign science and technology resources in text, video, and audio formats. The contents include journals, livelihood videos, investigative materials, and encyclopedia.
DOST-NCR staff, Lark Latoja, told the Philippine News Agency (PNA) on Thursday that the unit given to TESDA contains "Tamang DOSTkarte Livelihood" videos, apart from thousands of digitized science and technology resources.
With the STARBOOKS, the DOST expects not only to encourage entrepreneurship among those at the TESDA Women's Center, but also to provide them with more resources on technical vocational education and training, "which involves practical studies of technology and sciences," Latoja said.
In 2015, STARBOOKS was awarded the American Library Association Presidential Citation for Innovative International Library Projects at the International Librarians Reception in San Francisco Library, California.
Aside from schools, the DOST has also designated some local government units across the country as STARBOOKS sites.
The turnover ceremony was held last Nov. 9, led by DOST-NCR Regional Director Jose Patalinjug III and Assistant Regional Director Arman Bionat. (PNA)