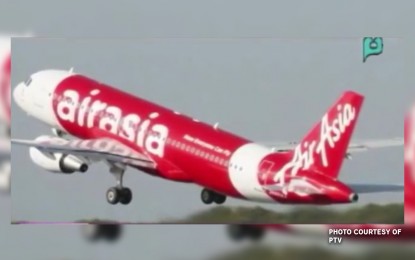 MANILA -- AirAsia Philippines will open more routes to China and Japan in 2019, its chief executive officer, Dexter Comendador, said.
In an interview with the Philippine News Agency (PNA) on Tuesday, Comendador bared that apart from adding flight frequencies in China and Korea, the airline will open new routes to Japan and China.
"(Offering a new route) is a gamble," he said, adding that he still needs to finalize some things.
"For Japan, it's most likely in Osaka or Narita. For China, I'm thinking of Chengdu or Chongqing," Comendador said.
In a previous interview with PNA, Comendador said that next to China Airlines, the AirAsia Group is the second largest airline in terms of passengers being carried to China.
Currently, the AirAsia Group has routes to Macau, Hong Kong, Guangzhou, Shanghai, Hangzhou, and Shenzhen.
The executive said AirAsia Philippines could not offer the Beijing route because the airport in Beijing is too congested.
He explained that AirAsia Philippines needs terminal slots and takeoff slots in Manila and in China.
"(The Philippines) has a good relationship with China. To go to Beijing is not a problem, but we need the slots," he said.
The executive noted that this is one of the reasons why the airline is pushing the government to build more terminals and airports. (PNA)