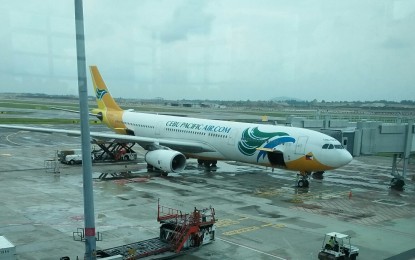 MANILA -- Local carrier Cebu Pacific (CEB) continues its expansion, and is expecting the delivery of a new aircraft, its first A31NEO, by the first quarter of next year, the airline announced on Wednesday.
"Our latest aircraft, an A321CEO, was delivered over the weekend. We now have a total fleet of 71 aircraft," CEB spokesperson Charo Lagamon told the Philippine News Agency (PNA).
Seven A321CEO were delivered to CEB this year.
An A321CEO has 230 seats and offers more legroom.
Aside from the A31NEO, CEB is also expecting the delivery of five A320NEO in 2019.
The airline has also ordered four ATR 72-600 aircraft, which will be delivered from 2019 until 2022.
The ATR 72-600 will be used for inter-island domestic routes, according to CEB. (PNA)