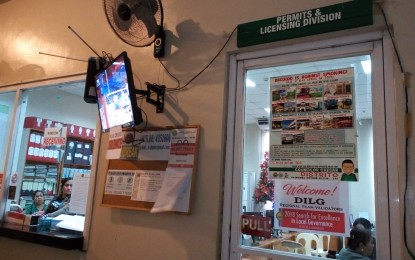 BACOLOD CITY -- A total of 23,177 business establishments have been registered in this city since January this year, records of the City Mayor's Office-Permits and Licensing Division showed.
The summary report, which covered registration until Dec. 27, 2018, was submitted by licensing officer Stela Rose Rayos to Mayor Evelio Leonardia on Thursday.
This is 5.33 percent higher than the 22,004 establishments registered in the entire 2017, Rayos said.
The increase does not necessarily indicate only newly-opened businesses for 2018 since it also included renewals by establishments that were unable to register in previous years.
This year, the opening of the Ayala Malls Capitol Central in December largely contributed to the business registration in the city since each mall tenant was required to register, Rayos said.
Since 2012, records show that Bacolod has posted a steady increase in business registration.
The total number of business permits issued in 2012 was 18,959; 2013 (18,457); 2014 (18,606); 2015 (18,817); and 2016 (19,021).
In 2017, the City Mayor's Office issued 22,004 business permits, 15.68 percent higher than the 19,021 approved in 2016.
Rayos said the setting up of the Business One-Stop-Shop has helped business owners fast-track the processing of their permits, allowing them to save time and money. For 2019, the operations will start on January 3.
Mayor Evelio Leonardia has said the setting up of the one-stop shop operations is part of his vision to make Bacolod very business-friendly.
"We wish to see that business confidence is restored and a climate conducive for business and industry to grow and prosper, is established," Leonardia said. (PNA)