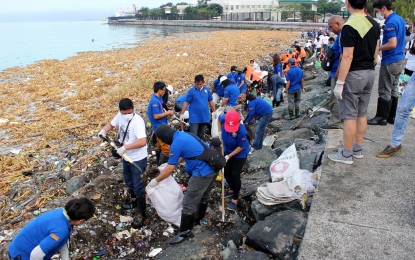 MANILA -- An official of the Philippine Travel Agencies Association (PTAA) has expressed support for the government's plan to rehabilitate Manila Bay, a major fishing ground.
"Anything for the improvement of tourism, the PTAA would definitely support, especially if it's for the objective of increasing tourist arrivals and the welfare of the tourists," PTAA President Ritchie Tuaño said in an interview at the sidelines of the TravelTour Expo 2019 in Pasay City.
"In terms of how it's going to be implemented, we will take part in sharing our views on what and how it's going to be done," he added.
Citing the Boracay rehabilitation as example, Tuaño is optimistic that the plan would be a success.
"There were some issues while it was being done but along the way, it was sorted. I'm sure with other projects, things will be much better," Tuaño said.
Once complete details are handed down to stakeholders that will be affected by the government's plan to rehabilitate Manila Bay, Tuaño said they would hold a dialogue with its allied hotel members in Manila.
"We will sit down with them on what better ways we can communicate their comments and their feedbacks to various government agencies. We will start coordinating with them very soon," he said.
On Tuesday, President Rodrigo R. Duterte has threatened to close hotels operating without water treatment facilities near Manila Bay.
Modelled after the Boracay rehabilitation, the administration seeks to impose the same political will in ridding pollution that plagued Manila Bay's shoreline, which is surrounded by business establishments and informal settlement as in any other coastal areas in the urban setting.
Starting Jan. 27, the Duterte administration will begin rehabilitation activities in the area with an allotted PHP47-billion fund. (PNA)