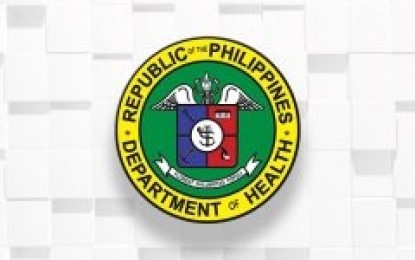 COTABATO CITY -- Health authorities in Region 12 (Soccsksargen) urged the public to help address the rising number of dengue cases, following the death of 13 patients due to the disease since January this year.
Jenny Panizales-Ventura, Department of Health (DOH) 12 focal person for the dengue and measles prevention program, on Friday enjoined the public to help in whatever way they can to contain the rising number of the highly-preventable disease.
As of March 23, the Regional Epidemiology Surveillance Unit (RESU) reported 13 deaths and 3,783 hospitalized due to dengue.
"Last year, we have four deaths during the same period. Now we have 13," Ventura said, adding that DOH-12 Director Dr. Aristides Concepcion Tan has ordered health front-liners to work with other stakeholders to deal with the spread of the disease.
"We cannot do it alone. We need everybody's help in the campaign against dengue," Ventura said.
"Therefore, we appeal for parents' participation by simply bringing their children to health stations so DOH can attend to the patients than treat them in the hospitals," she added.
Dr. Imelda Quiñones, DOH-12 Medical Officer IV and head of RESU-12, has reiterated the importance of the "4S strategy" to fight and prevent dengue.
Recently speaking to reporters in Kidapawan City, Quiñones said the DOH is implementing the "enhanced 4S strategy".
"It is enhanced because we are adding three more diseases, particularly malaria, chikungunya, and zika, which are vector-borne diseases from mosquitoes," she said.
The 4S strategy includes: Search and destroy dengue-carrying mosquitoes' breeding places; Secure self-protection; Seek early consultation; and Saying "no" to indiscriminate fogging operations.
RESU data showed that North Cotabato recorded the highest incidence of dengue, with 1,362 while South Cotabato came in next with 1,103. Sultan Kudarat (463), Sarangani (373), General Santos City (300), and Cotabato City (182).
In North Cotabato, the number of dengue cases during the same period last year was only 391. This year, it spiked to 1,362. North Cotabato has seven deaths, while Sarangani and South Cotabato had three each.
Ventura could not say what triggered the dengue cases to dramatically increase, especially in North Cotabato, because the provincial health office there has been actively working against it.
Soccsksargen is composed of the provinces of South Cotabato, Sarangani, Sultan Kudarat, North Cotabato and the cities of Cotabato, Kidapawan, Tacurong, Koronadal, and General Santos. (PNA)