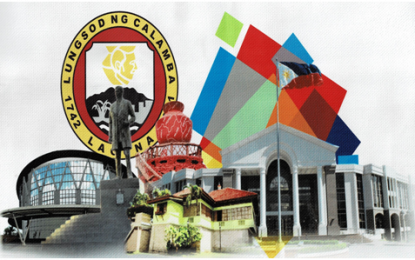 CALAMBA CITY, Laguna -- Commercial hot spring resorts classified as tourism-related establishments (TREs) here would be shut down if they fail to comply with the standard accreditation from the Department of Tourism (DOT).
Larissa Malinao of the City Cultural Affairs, Tourism and Sports Development Department said Friday their orientation meeting with owners of resorts, restaurants and travel agencies on the DOT accreditation revealed that quite a number of TREs have not complied with this requirement.
"Our meeting with them stems from the mandate which we are expected to implement to have these TREs accredited by the DOT under Republic Act 9593 or the Tourism Act of 2009," Malinao said in an interview with the Philippine News Agency (PNA).
Under the law, the DOT is mandated to formulate and promulgate, in consultation with local government units, the private sector industries and other tourism stakeholders, rules and regulations governing the operation and activities of all tourism enterprises.
Malinao added that the orientation meeting at the La Vista Pansol Resort has confirmed that only Doña Jovita and RR Resort are accredited, with 888 Spa still applying for renewal.
"In partnership with the Department of the Interior and Local Government, the DOT wants to implement it (accreditation) this year, and based on the circular, LGUs are directed to close these establishments that do not comply, so they have to accredit," she said.
Malinao said that about 30 big public resorts and at least 80 percent of the TRE owners/operators who attended the forum have committed their compliance to the DOT accreditation.
"These TREs have to be accredited first before they can get business permits," she said, citing the more than 1,000 TREs that have been operating but have fallen short of the accreditation and the business permit requisites.
She pointed out that the business one-stop shop held last January posted only some 550 TREs, either as newcomers or for business permit renewal.
This figure roughly represents half of the expected number of TREs, as the popular tourist destination, Barangay Pansol, has recorded more than 1,000 excluding the adjacent barangays Bucal, Bagong Kalsada and other villages, she said.
Malinao explained that the city hall's Business Licensing and Permit Office data show that quite a number have not applied for permit to operate.
"Many of them just secure their barangay clearance or permit and after that, they get inspected by the barangay and they no longer get the business permit from city hall," she said.
During the open forum, some owners of private resorts said they are only accepting guests and renters, but DOT 4-A (Calabarzon) tourism officer, Jera San Valentin, informed them that while these are deemed private resorts, they are used for commercial purposes and are classified as TREs.
"There is no such thing as private pool or resort, based on our meeting with them because the owners rent this out to public clients, thus the DOT classification considers this as 'homestay'," Malinao said.
The hot and cold spring resorts here have contributed to the city's claim of being the "Spring Resort Capital of the Philippines" and the "City of Growth, Leisure and National Pride", being the birthplace of National Hero Dr. Jose Rizal. (PNA)