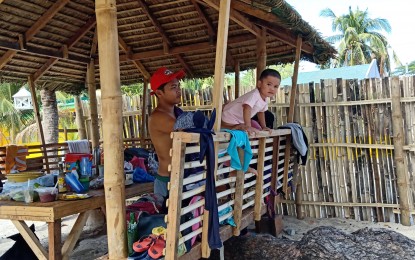 DAGUPAN CITY -- The heat index in this city on Tuesday was the highest in the country at 51.7 degrees Celsius, above the dangerous heat index level of 41 degrees Celsius, and this might worsen in the coming days due to the El Niño phenomenon, according to the Philippine Atmospheric, Geophysical Astronomical Services Administration (PAGASA) station here.
"Heat index is what we experience when we are exposed to the sun. It is when the heat from the sun hits the earth's surface. The dry-spell all over the country causes the heat index to go beyond the dangerous level," chief meteorological officer Jose Estrada Jr. of PAGASA-Dagupan said in an interview Wednesday.
Estrada said the heat index, however, may not yet be at its peak and may still increase.
"On April 2017, we experienced 53 degrees Celsius heat index with the temperature ranging from 31.80-40.70 degrees Celsius," he noted.
Estrada further said the city is experiencing a weak El Niño phenomenon, in which 61 percent of the earth's surface here is affected by drought, hence scattered rains have little effect to lower the heat index.
He added that the phenomenon is expected to last until June this year.
Meanwhile, the City Health Office advised the public to take precautionary measures.
"Do not go out of your houses and do not be exposed to the sun if possible, especially between 10 a.m. to 2 p.m. If you go out of your houses, make sure to bring umbrella, hats or caps, and wear something light so as not to absorb the heat. Stay in shaded areas, drink a lot of water and take a bath often," city health officer Dr. Ophelia Rivera said in an interview.
Rivera said two of her patients on Wednesday had symptoms of heat exhaustion, or heat cramps.
"Symptoms include headache, weakness, perspiration and thirst. As first aid, apply a towel soak in cold water to the armpits, nape and other parts of the body. And if the person is already experiencing dizziness and weakness, he/she should be brought to the nearest hospital immediately," she said.
Elderly people and those with hypertension and asthma are the most at risk of heatstroke, she added. (PNA)