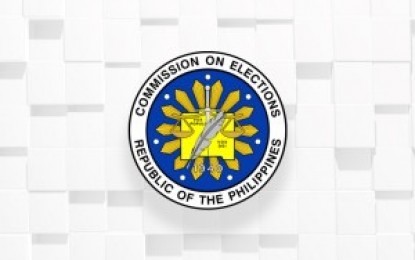 ILOILO CITY -- The Commission on Elections (Comelec) is planning to use the broadband global area network (BGAN) satellite systems to transmit election results from inaccessible barangays of Aklan.
Lawyer Elizabeth Doronila, Aklan provincial election supervisor, said in an interview that she considers transportation as one challenge during the May 13 mid-term elections, particularly in the town of Libacao, which is on a mountain range.
Four of the town's barangays, hosting four clustered precincts with a total of more than 1,000 voters, are barely accessible.
"It is a challenge to us because that would affect also the transmission," she said in an interview on Thursday.
Nonetheless, she said Libacao's election officer and members of the electoral board have been instructed to use the BGAN in case they could not transmit.
"We want our result to be 100 percent. So the municipality of Libacao will be waiting for the barangays to transmit," she said.
Doronila recalled that during her stint in Capiz, they were able to request a helicopter from the Philippine Air Force (PAF) to deliver supplies and paraphernalia in the hard-to-reach barangays in Capiz town.
"This time, we heard from the Armed Forces of the Philippines (AFP) that it is not feasible to provide us with a helicopter," she said.
Doronila said they are already done with the training of poll workers. They are just preparing for the delivery of all election documents and paraphernalia.
On April 23, they will conduct a coordinating conference with the Philippine National Police and the AFP, election officers, municipal treasurers, provincial officers of the Department of Interior and Local Government and the Department of Health.
"That will be our final conference in preparation for our May 13 mid-term elections. There will also be a final briefing of electoral boards and that will be done by the respective election officers in every municipality in the province of Aklan, first week of May in preparation for the final testing and sealing to be done simultaneously region-wide on May 10," she said.
Aklan has more than 360,000 registered voters. (PNA)