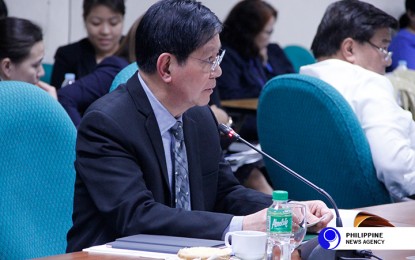 MANILA – Senator Panfilo Lacson on Tuesday supported the government's efforts to pursue localized peace talks with communist rebels to end the five decade-long insurgency problem in the country.
Lacson made the statement following President Rodrigo Duterte's plan to create a new peace panel tasked to "oversee" localized peace talks.
"I have been batting for localized peace talks and in fact strongly suggested the same to former Peace Adviser Jesus Dureza and Labor Secretary Silvestre Bello III in one committee hearing of the Senate Committee on Peace and Unification chaired and presided by Sen. Gregorio Honasan II," he said.
Lacson said the government should also couple its localized talks with communist rebels who do not listen to Communist Party of the Philippines (CPP) founding chairman Jose Ma. Sison.
Lacson also suggested that local government officials negotiate with guerilla leaders in areas where the NPA (New People's Army)is not that influential under the guidance of a government peace panel, while the military can focus on areas where the NPAs are a threat.
The NPA is the armed wing of the CPP.
The United States, European Union, United Kingdom, Australia, Canada, New Zealand, and the Philippines have declared the CPP-NPA a terrorist organization. (PNA)