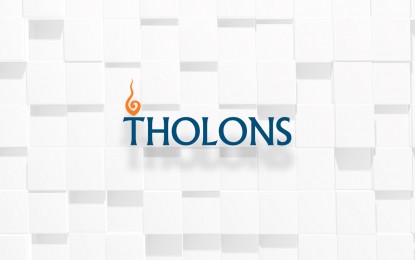 BACOLOD CITY -- The two highly-urbanized cities in Western Visayas -- Bacolod and Iloilo -- have been excluded from the 2019 Top 100 Super Cities list of global consulting firm Tholons International.
The annual Tholons Services Globalization Index (TSGI) is the leading touchstone to benchmark the accelerated digital transformation of industries and services globally.
In 2018, Bacolod placed 89th while Iloilo was in 92nd spot. For 2019, only three Philippine cities remained in the list of top 100 outsourcing destinations released by Tholons earlier this month.
These include Manila, which stayed in second spot, as well as Cebu and Davao, which both fell to 12th and 95th places, respectively.
Iloilo returned to the roster in 2018, after also being dropped from the list in 2017. In 2017, Bacolod ranked 97th, down by 12 places from 85th spot in 2016.
John Dave Dueñas, president of Bacolod-Negros Occidental Federation for Information and Communications Technology (BNEFIT), said in a statement on Thursday the exclusion of Bacolod from the Tholons' competitiveness index is "sad news".
"We take it as a challenge to the industry players to set aside politics and focus more on what is essential for industry growth. We have 35,000 full-time employees in the industry that deserve more support and attention that they need," he added.
Bacolod has a thriving local information and technology-business process management (IT-BPM) industry, which has hosted a number of major call center companies and similar IT firms in the past 10 years.
Dueñas said a lot of factors were considered, but one thing that affected the city's standing is the unavailability of the data for Bacolod and Negros Occidental in the Digital Cities Philippine portal www.digitalcitiesph.com
The portal was developed by the Information Technology and Business Process Association of the Philippines, Department of Information and Communications Technology and National ICT Confederation of the Philippines for locators and investors to validate information regarding a certain locality.
"In 2018, there was a move that instead of submitting data to the site we will prepare the data at the BNEFIT website, which was a miscalculation knowing that the portal is now a viable validation point for Tholons," Dueñas said.
He added the data of relevant information is available for investors who do due diligence. "Personally, I think we can still keep the investors upbeat," he said.
In its website, Tholons said technology, business process management companies and multinational corporations need to align with the stark reality of digital innovation and transformation.
In 2017, Tholons introduced innovation, startup ecosystem and digital transformation as key components to define its index for Top 50 Digital Nations and Top 100 Super Cities.
Last year, it included cyber security, digital skills, scale and global competitiveness to gauge the wider aspects and impact of the digital ecosystem and in 2019, the index included new indicators such as the number of mobile phone and internet users, regulatory and compliance, digital investment, and usage of artificial intelligence and cloud.
This year, the Philippines also fell three notches -- from second to fifth spot -- in the list of Top 50 Digital Nations. (PNA)