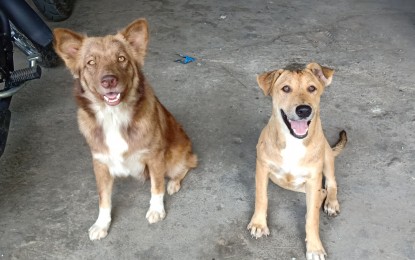 LINGAYEN, Pangasinan -- Pangasinan's Provincial Veterinary Office (PVO) welcomed the high number of pets -- a total of 41,323 -- that were vaccinated from January to March.
"We are glad that the office can keep up with the high number of pet owners wanting their pets to be vaccinated," Raquel Palad, PVO report officer on livestock, said in an interview on Friday.
The PVO, as of current writing, has a total of at least 7,600 vials of anti-rabies vaccines -- 2,600 vials of from the Bureau of Animal Industry, 3,500 from the region, 1,500 vials purchased by the provincial government, and an undisclosed number of vials from the municipal and city veterinary offices in local government units.
Palad reminded owners to take care of their pets, especially with the existing hot weather, as dogs are vulnerable to heat stroke.
"Keep their places cool and comfortable. While dogs do have sweat glands on their paws, heat stroke in dogs is a serious risk. It does not even need to be that hot outside for dogs to suffer heat stroke," she said.
Pet owners are encouraged to move their pet dogs in an air conditioned area, or place a fan in front of them to keep them cool.
Tiles or wood floors are recommended rather than carpets, as they are much cooler than the latter, she added. (PNA)