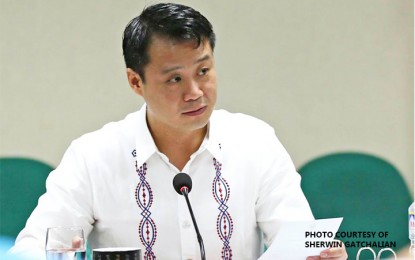 MANILA -- A senator on Monday said the development of microgrid systems in unserved and underserved areas nationwide could be the key to help the government achieve its 100 percent electrification target in the Philippines by 2022.
Senator Sherwin Gatchalian, chair of the Senate committee on energy, said he filed Senate Bill 2218 with the aim of accelerating total electrification in the country and providing reliable electricity service in unserved and underserved areas through the installation of microgrid systems.
"The government has stated that total electrification in unserved areas cannot be done by traditional grid extension alone and that non-traditional means -- such as microgrid systems -- are needed. The problem of energy access is also a concern even in 'electrified' areas with limited electricity service, or what we call underserved areas," Gatchalian said.
"What we will do is to allow proponents to put up microgrids. These microgrids will be self-sustaining, meaning they will be producing as well as distributing power," he added.
Under the bill, the Department of Energy (DOE) shall be mandated to annually release and update the list of unserved and underserved areas for prospective microgrid service providers (MSPs).
The bill eliminates bureaucratic red tape and delay by streamlining the process for MSPs with clear timelines and stiff sanctions.
Gatchalian cited that around 2,779,530 households, or 11.7 percent of the total number of households nationwide, still have no access to electricity.
He further noted that 83 out of the 171 areas serviced by the National Power Corporation – Small Power Utilities Group received only 4 to 8 hours of electricity service in 2018, while 34 areas received only 9 to 16 hours of electricity service.
"If we want to achieve 100-percent household electrification by 2022, we need to look for other technologies. Let's improve the process of electrification," he said. (PNA)