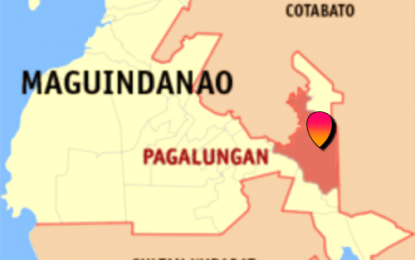 COTABATO CITY -- Election officials assigned in several voting precincts in Pagalungan, Maguindanao have resorted to the manual procedure after 36 Voter Registration Verification Machines (VRVMs) bogged down Monday.
"The machines were earlier tested and functioned well but it malfunctioned on the day of the election," Tahir Abo, Pagalungan election officer, said.
He said even the three back up VRVMs hanged up and failed to function when deployed.
Though starting late due to the problem that cropped up, he said he has instructed voting precinct-level personnel to resort to the manual verification of voters.
"We have to rely on the basic voter's manual verification procedure just to push through with the polling," Abo said.
In Cotabato City, the same VRVM problems also cropped up in several voting precincts, particularly in L. S. Sebastian Elementary School, Rojas National High School, P. C. Hill Elementary School, Marquez Elementary School, and Vilo Elementary School. Technicians from the Commission on Elections are currently working on the problem. (PNA)