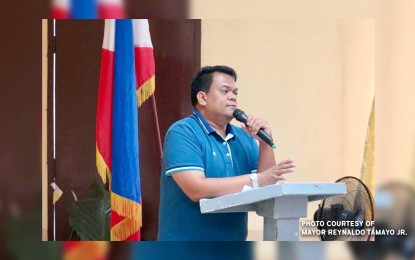 GENERAL SANTOS CITY -- South Cotabato's political landscape is up for major change, with the emergence of a new leadership following Monday's elections.
Incumbent Governor Daisy Avance-Fuentes appeared to have lost her bid for a third straight term to challenger three-term Mayor Reynaldo Tamayo Jr. of Tupi town, based on the partial and unofficial count.
As of Tuesday noon, Tamayo already garnered a total of 221,653 votes, while Fuentes was trailing with 194,721, or a margin of 26,932, with 99.72 percent of election returns already counted.
The count was based on results from 274 of 276 clustered precincts transmitted to the Commission on Elections central server.
The 39-year-old Tamayo, president of the South Cotabato mayor's league, ran under the Partido Federal ng Pilipinas (PFP).
Fuentes, 61, was endorsed by the Nationalist People's Coalition (NPC) and backed by the Hugpong ng Pagbabago and the Partido Democratiko Pilipino – Lakas ng Laban (PDP-Laban).
Tamayo attributed his looming upset win over the incumbent governor to his advocacies on open and balanced governance, "which were clearly accepted by the people."
His campaign also included expanding scholarship programs and facilitating access to free hospitalization for the poor.
"That was my commitment to the people (during the campaign). Governance should be inclusive, no one must be left behind," he said in a radio interview.
He said his convincing win was also a vindication of the corruption issues hurled against him and his family during the campaign.
His father and namesake, Reynaldo Sr., a retired director of the Department of Public Works and Highways 12 (Soccsksargen), was implicated and charged with plunder over the controversial road right-of-way scam here.
"I wanted to clean the name of my family and prove that those accusations were not true. I think I was successful with that," he said.
Fuentes conceded defeat on Tuesday noon, saying she "accepts and respects the people's decision."
It will be the first electoral defeat for Fuentes, 61, who has not lost an election since running for provincial board member in 1988.
She had completed three terms as representative of the province's second district, three terms as governor and spent a term as representative before returning to the provincial capitol in 2013. (PNA)