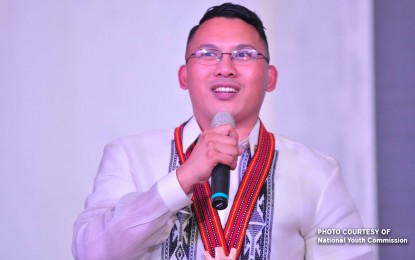 MANILA -- The recently-concluded mid-term elections for party-list groups show that Filipinos no longer prefer legislators allied with the New People's Army (NPA), the chair of the National Youth Commission (NYC) said Friday.
"More Filipinos voted for Duterte Youth than Kabataan because they don't like NPA-allied congressmen anymore. More Filipinos voted for Duterte allies than opposition members because the nation is confident with President (Rodrigo) Duterte," Ronald Cardema said in a Facebook post addressed to Kabataan party-list Rep. Sarah Elago.
Cardema said they will respect the law on substitution after he initially planned to replace his wife, Ducielle Marie Suarez Cardema, as the nominee for the congressional seat. He added that President Duterte and the Commission on Elections will not allow any irregularity contrary to Leftist groups' claims of rigged mid-term elections.
"Thank you for citing the law on substitution, we will not break that law. Duterte Youth Party-list will just crush all of your NPA-allied Representatives in the Philippine Congress because you are using your government office to fund mobs who are taking over (stealing) government housing units and mobilizing the youth against our government and our government troops. The majority doesn't like you anymore," he said to Elago.
He called on Elago to accept the results of the elections.
"Accept the will of the majority of the Filipino People and accept the results of your cherished democracy," he said.
Elago, in an earlier Facebook post, expressed outrage and called for a protest to the Duterte Youth nominee substitution.
Latest partial and unofficial election results on Saturday showed Duterte Youth having 345,759 votes compared to Kabataan's 194,745 votes with 98.05 percent of election returns already counted. (PNA)