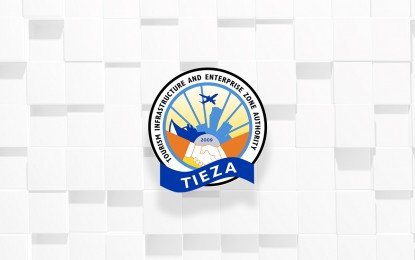 MANILA -- The 10-year extension of tax perks for tourism enterprise zones (TEZs) is seen to generate more than 160,000 jobs and at least PHP222 billion in capital investments, following the signing into law of Republic Act 11262.
"Now that the sunset provision has been finally extended until 2029, TEZ operators and locators no longer need to worry about matters related to the availment of TIEZA's incentives," Tourism Infrastructure and Enterprise Zone Authority (TIEZA) Chief Operating Officer Pocholo Paragas said in a statement Tuesday.
"This is also great news for TIEZA as the incentives we offer are more than necessary to continuously attract investments, generate employment, and promote inclusive growth for our country," he added.
The new law, which amends RA 9593 or the Tourism Act of 2009 and signed by President Rodrigo R. Duterte on April 10, 2019, extends the grant of incentives to TEZs for another 10 years or until December 31, 2029.
Through the extension, TEZ operators and Registered Tourism Enterprises (RTEs) can continue to avail of fiscal incentives such as the Income Tax Holiday (ITH), 5 percent Gross Income Taxation (GIT) Rate, and 100 percent exemption on all taxes and customs duties on importations of capital investment and equipment, and transportation and spare parts.
According to TIEZA, this extension "is projected to generate PHP222 billion in capital investments and 160,000 direct and indirect employment opportunities in the next 10 years."
The new law is a consolidation of House Bill 8861 and Senate Bill 1616 or "An Act Extending The Period For The Grant Of Incentives To Tourism Enterprise Zones And Registered Tourism Enterprises" passed in February 2019. (PNA)