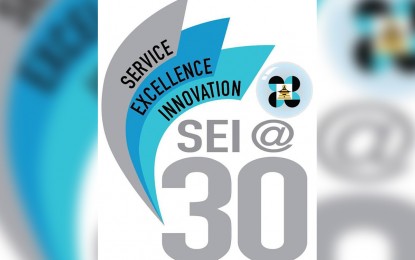 MANILA -- The Department of Science and Technology - Science Education Institute (DOST-SEI) has urged Science and Math teachers to submit innovative teaching proposals to receive funding.
Nine approved proposals (three teachers or groups allowed in three categories) will each receive a PHP50,000 funding support to develop a prototype.
One winner per category will receive PHP100,000 in cash prize and a plaque of recognition, SEI information officer, Lovely Aquino, told the Philippine News Agency (PNA) on Friday.
Now on its second year, the SEI's project, "InnoBox", encourages teachers to develop innovative teaching resources and come up with a more practical and creative method of teaching Science and Math.
The contest has three categories: Grades 3-6; Grades 7-10; and Grades 11-12, and is open to Science and Math teachers of public and private schools nationwide.
"The lead proponent has the option to join (the contest) individually, or organize a team. The seed money is still PHP50,000 for every chosen proposal," Aquino said.
If the winning entries are from a team of teachers, the cash prize of PHP100,000 will be for the entire winning team, she added.
Interested parties have until July 12 to send their proposals to [email protected].
Aquino said the announcement of the approved proposals would probably be in the last week of July, as the technical committee is scheduled to review them on July 23-24.
Last year's winners were:
* Kim Alvin de Lara of the Niogan Elementary School (Grades 3-6 category) - Contextualization and Localization: An Integrated Climate Change Adaptation Activity Sheets in Science 5;
* Marc Vener del Carmen of the Congressional Integrated High School (Grades 7-10 category) - "Laro ng Lahi" – Based Activities and Mechanics; and
* Benito Baje and seven members from Philippine Science High School Cagayan Valley Campus (Grades 11-12 category) - Project DALOY: Drone-Based Depth and Atmospheric Level Open-Source Monitoring Device for the Filipino Youth. (PNA)