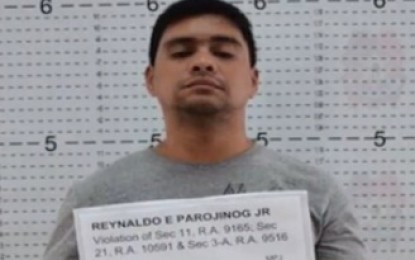 MANILA -- A Quezon City court has sentenced Reynaldo Parojinog Jr., the son of Reynaldo Sr., the slain former Ozamiz City mayor-turned-drug lord, to life imprisonment on drug-related charges.
"Judgment is hereby rendered finding accused Reynaldo Parojinog, Jr. y Engracia guilty beyond reasonable doubt of violation of Sec. 11, Article II of Rep.Act No. 9165 and he is hereby sentenced to suffer life imprisonment and to pay a fine of PHP500,000," stated the dispositive portion of the 24-page decision penned by Quezon City Regional Trial Court (RTC) Branch 79 Judge Nadine Jessica Corazon Fama.
The court, in upholding the prosecution, said "the integrity of the evidence is presumed to have been presumed to have been preserved unless there is a showing of bad faith, ill will or proof that the evidence had been tampered with".
The court stressed that the defense failed to show that the evidence had been tampered with.
On Aug. 9, 2017 the case was originally endorsed to the Ozamiz City RTC Branch 15 under Judge Edmundo Pinlac after Judge Salome Dungog of RTC Branch 35 inhibited himself. Judge Pinlac likewise inhibited himself, prompting the case to be moved to the QC court.
The case was eventually re-raffled to the RTC Branch 79 on May 8, 2018.
The case arose from a raid on July 26, 2017 by elements of the Philippine National Police Criminal Investigation and Detection Group National Capital Region (CIDG-NCR) and CIDG Region 10 implemented five search warrants issued by QC RTC Executive Judge Cecilyn Burgos-Villavert on the Parojinog family's property in Ozamis City, Misamis Oriental.
Seized during the raid on the Parojinogs' house were a black sling bag with 22 plastic sachets of white crystalline substances, four improvised glass pipes, 44 pieces of plastic cellophane, a light blue plastic box containing several pieces of folded and rolled aluminum foil, a pair of tongs and a pair of scissors.
Aside from firearms, likewise recovered in one of the rooms was a hand grenade, a shotgun and a pistol.
Killed during the raid were Reynaldo Sr. along with 16 others including two security guards, several neighbors and two barangay watchmen.
Minnielisa Parojinog, the wife of the accused, admitted that she saw a sling bag containing drugs inside the cabinet of their television stand when the second floor of their house was searched.
Two other prosecution witnesses, barangay kagawad (village watchman) Ramil Dumanjug and broadcast journalist Jimmy Lirasan also testified that the sling bag was inside the room. (PNA)