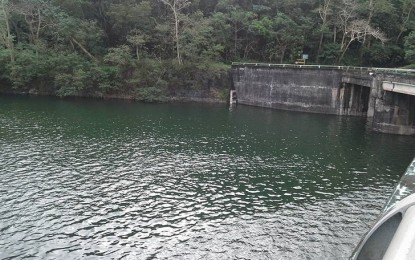 CITY OF MALOLOS, Bulacan -- Despite the mild to strong rains being experienced in the late afternoon and early evening in Bulacan in the past days, the water elevation at Angat Dam continues to drop.
Data from the Provincial Public Affairs Office (PPAO) of Bulacan showed that the water elevation at Angat dam went down to 169.37 meters on Friday, which is more than 10 meters short of the required minimum operating level of 180 meters.
PPAO head Maricel Cruz said that since last week, the dam's water level is slightly falling amid rains the past days.
From the dam's water level at 170.70 meters on Saturday, it slightly went down to 170.49 meters on Sunday. It dropped further to 170.19 meters Monday, 169.88 Tuesday and 169.79 meters Wednesday, and 169.63 meters Thursday.
The water level at Angat Dam breached its critical water level of 180 meters when it reached 179.97 meters last April 28. Since then, the dam's water level continues to plunge.
Meanwhile, in an attempt to increase the water level in the dam, the National Water Resources Board temporarily cut irrigation supply to palay farmlands in Bulacan and Pampanga since May 16.
The Bureau of Soil and Water Management (BSWM) of the Department of Agriculture (DA) has also started its cloud seeding operations over the dams in this province last May 13 to create artificial rain that could increase the water level in the facilities.
Angat Dam supplies 97 percent of potable water to Metro Manila residents.
The lowest level recorded was in July 2010 when Angat's water dipped to 157.55 meters. (PNA)