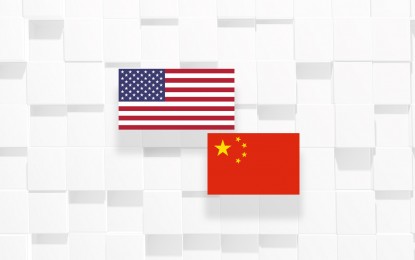 BEIJING -- Disintegration of commercial relationship between China and the United States will only create global economic disaster, said Zhang Jianping, Director for Regional Cooperation at China's Ministry of Commerce (MOFCOM).
In an interview on CGTN's Closer to China Sunday evening, Zhang said the two largest economies already created a complex global supply chain and helped in globalization.
"There is a very huge economic circle," he said. "In the future, you know, if you want to destroy this type of relationship that means you will create economic disaster."
On Sunday, the Chinese government released its position on China-US economic and trade consultations after trade friction between the two countries escalated last month by slapping new tariffs on each other.
"China does not want a trade war, but it is not afraid of one and it will fight one if necessary. China's position on this has never changed," the white paper read.
"In today's globalized world, the Chinese and American economies are highly integrated and together constitute an entire industrial chain," it added.
It also stressed that the US government's restrictive measures against China are not good for both sides, and worse for the rest of the world.
The Chinese government also said the trade friction provoked by the US has not "made America great again", referring to Trump's election slogan in 2016.
It also rebutted US government accusation on China about intellectual property theft and forced technology transfers, saying the East Asian nation is fully committed to intellectual property protection by establishing a legal system consistent with prevailing international rules.
It added that its reforms on intellectual property protection gained global recognition including World Intellectual Property Organization, as well as from American Chamber of Commerce in China.
Further, the Chinese government said there is no other way for China and US to solve the ongoing conflict but only through cooperation.
"Disputes and conflicts on trade and economic front, at the end of the day, need to be solved by dialogue and consultation," it said.
"As to where the China-US economic and trade consultations are heading, China is looking forward, not backward," the Chinese government noted. (PNA)