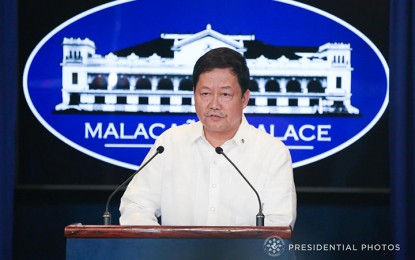 MANILA -- The Presidential Commission on Good Government (PCGG) is awaiting more specific directives and the formal order of President Rodrigo Duterte to auction the jewelry collection of former First Lady Imelda Marcos.
"There is no formal action yet from President Rodrigo Duterte," said Justice Secretary Menardo Guevarra on Monday.
"We'll wait for PRRD's action on the memo submitted to his office last Thursday," said Guevarra, noting that the Chief Executive "may have some specific instructions".
Presidential Spokesperson Salvador Panelo earlier confirmed that the President has approved the sale of the jewelry collection through public auction.
On Monday, Panelo said Malacañang will oppose moves of the Marcos family to block the sale of the PHP700-million jewelry collection.
Panelo said Duterte has directed that proceeds from the jewelry collection would be given to Filipinos "who are in urgent need of government aid with dispatch".
Marcos' so-called Hawaii Collection is under the safekeeping at the Bangko Sentral ng Pilipinas (BSP).
The collection was recovered when the Marcoses, including former President Ferdinand Marcos, fled the country in 1986. (PNA)