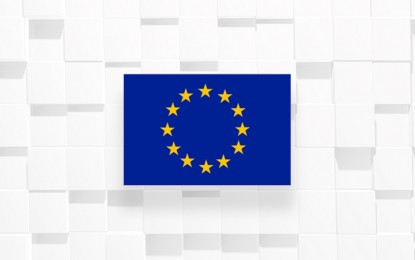 MANILA-- The European Union (EU) and the Philippine government are expected to hold their "first formal meeting" under the Partnership and Cooperation Agreement (PCA) on the second half of the year.
The Philippine-EU PCA, which entered into force in March 2018, serves as a general framework to allow better collaboration between the two parties, particularly on political, social and economic matters including human rights.
"We expect the first formal meeting under the PCA to take place second semester of 2019," EU Ambassador to Manila Franz Jessen told the Philippine News Agency (PNA) Friday night.
While the EU conducts different awareness activities on the context of the PCA, the envoy said its most recent engagement with Manila on the agreement's implementation was in 2018.
The announcement came as EU honored outgoing Senator Loren Legarda for her role in strengthening the two partners' relations.
On Friday, Jessen hosted a reception for Legarda together with Belgian Ambassador Michel Goffin, Czech Republic Ambassador Jana Sediva, Danish Ambassador Jan Top Christensen, German Ambassador Gordon Kricke, Hungarian Ambassador Jozsef Bencze, Dutch Ambassador Saskia De Lang, Polish Chargés d'affaires Jarosław Szczepankiewicz and British embassy Deputy Head of Mission Alastair Totty Alastair Totty.
Legarda was awarded a distinction for her work as chairperson of the Senate Committee on Foreign Relations and her role in the ratification of the PCA.
"The PCA reflects the longstanding partnership that the European Union has with the people of the Philippines and the European Union's commitment to investing in a strong and beneficial relationship for both EU and Filipino citizens," the EU delegation said.
The Award of Distinction by the EU is given to individuals who have contributed to the promotion of the EU-Philippines ties. Previous awardees were Former Secretary Jesus Dureza and National Artist for Literature, F. Sionil Jose. (PNA)