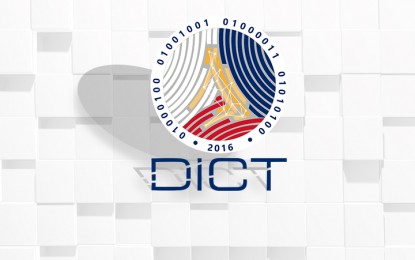 MANILA -- An official of the Department of Information and Communications Technology (DICT) on Thursday urged schools not to use social media in giving class assignments and projects to students.
DICT Cybersecurity Policy Head Genalyn Macalinao said learning institutions must create official platforms as these are more secured from cybersecurity threats compared to social media sites.
"We are urging schools to cease the use of social media. If they choose to disseminate information online, they must have official platforms as schools already have that. This can be created via email as long as it is official it is okay to give online assignments but these must not be relayed through social media," Macalinao told reporters on the sidelines of a product launch in Makati City.
"We discourage the use of Facebook kasi doon namin nakikita ang mas maraming threats (we observed that it is more exposed to cyberthreats) because that is the most popular app used in the Philippines," she added.
She said several parents have reported that they are having difficulty stopping their children from using social media sites as teachers usually give instructions on class assignments on such platforms.
"Teachers are making group assignments which are sent through Facebook Messenger. We want to ban Facebook for class assignments or group projects," Macalinao said.
The DICT seeks to formalize the directive through a memorandum circular on child online protection which is set to be released within this year in coordination with the Department of Education.
A recent study by international cybersecurity firm Kaspersky showed that the following websites are the most popular among Filipino children: software, audio and video (42.04%); Internet communication sites such as social networks, messengers, chats and online forum (29.17%); e-commerce or online stores (16.04%); news (4.76%); and computer games (3.76%).
The company advised parents to be in constant communication with their children and monitor their online activities at an early age.
It also advised parents to avail of the resources provided by some companies or organizations such as parental control software as well as tips and techniques to better manage kids who use digital devices. (PNA)