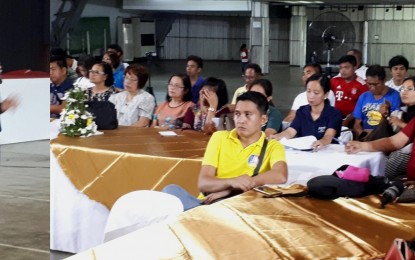 BATAC CITY -- Despite the full implementation of Republic Act 10931 or the Free College Education Law, the Philippines still lags behind other countries in terms of the number of students enrolled in higher education institutions (HEIs), Commission on Higher Education (CHED) chairperson J. Prospero de Vera said on Saturday.
In a forum at the Mariano Marco State University in this city attended by the school's faculty members, de Vera compared the total number of college students in the country, who are gaining access to free college education, with those in Thailand and Malaysia.
"We are actually left behind in number," de Vera said, adding that the participation rate of students in HEIs in the Philippines is about 33 percent only, while Thailand and Malaysia, has 43 and 44 percent, respectively.
This means that there are only 33 out of every 100 Filipinos (who should be studying in college) currently enrolled in HEIs, which included 112 state universities and colleges (SUCs), 87 accredited local universities and colleges (LUCs), and all technical-vocation education and training (TVET) programs registered under the Technical Education and Skills Development Authority (TESDA).
De Vera said that if this trend continues in the next 10 to 15 years, "(o)ur neighboring countries will be more competitive than us because they will have more people who are highly literate and have better training than us."
The CHED chairperson admitted that the government will have a lot of work to do to catch up in so far as higher education is concerned.
"Right now, we are in the full implementation of RA 10931 and we, in the SUCs must entice the young Filipinos to have access to free college education," de Vera said, adding that the main role of government HEIs is to reach out, teach and train students. (PNA)