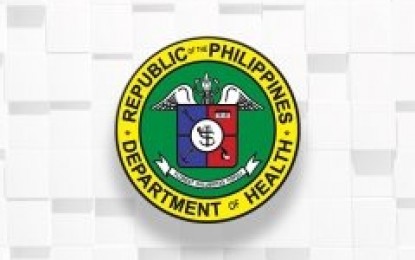 MANILA -- The Department of Health (DOH) on Tuesday urged the public to take part in its campaign for voluntary and unpaid blood donation which is an integral part of universal health care (UHC).
"Blood transfusion saves millions of lives every year. It is needed in most medical procedures, instances of accidents or emergency," said Health Secretary Francisco Duque III in a press briefing.
Duque reported the DOH has received one million blood units, adding that the department's goal is to meet 100 percent voluntary non-remunerated blood donation by 2020.
"On June 14, we will be celebrating World Blood Donor Day with the theme 'Safe Blood for All' that aims to give gratitude to voluntary, unpaid blood donors for their life-saving gifts of blood. I enjoin everyone for collective action towards this goal and give the gift of life by donating your blood," he added.
Senator Richard Gordon, also Philippine Red Cross (PRC) chairperson, stressed the need for additional blood banks and increased awareness about the importance of regular blood donations in ensuring that individuals and communities have access to enough and safe supply of blood.
"What will happen if there are blood donors, but there's no access, sometimes we also request for blood banks, the DOH has a number of blood stations and blood centers but there is still a need in Tawi-Tawi, Batanes, we'll establish centers there," he said.
Gordon also appealed to the private hospitals to stop selling blood, or require the collection of blood from donors before giving it to patients.
"It is wrong for hospitals with blood bank to request for donors first before providing the blood you need. Someone asked for blood and was charged PHP6,000, that's atrocious. What if you need a lot of blood, say five bags? That will be 30,000 pesos. So I have written a letter to Secretary Duque and it has been acted upon," he added.
Philippine Blood Coordinating Council president Gary Ong said some Filipinos are still clueless about the purpose of blood donations that is why they do not donate blood.
"Huwag po ninyo sisihin ang DOH o PRC kung minsan kulang pa rin ang supply ng dugo kasi hindi naman lahat kayo ay nagbibigay ng dugo (Don't blame the DOH or PRC for the shortage of blood supply since only a few people donate blood)," he said.
Ong added anyone who is 16 to 65 years old can donate blood but "he or she must at least be 50 kilos, physically and mentally fit, has no fever, 125 grams per liter hemoglobin for females, 135 grams per liter hemoglobin for males, has no high blood pressure and has no diabetes".
"If you have a tattoo, you can still donate, but you need to wait for one year since you had your tattoo before you can do blood donation. But if you're practicing high-risk behavior like multiple sex partners, men having sex with men, drug use and abuse, please avert from donating blood" he said.
World Health Organization country representative Gundo Weiler congratulated the DOH and PRC for the upward trend in the number of blood units collected from 2017 to 2018 due to their continuous public awareness campaign on blood donation
"Access to safe blood is indeed an indicator of an effective health system and now that the Philippines is towards UHC, we need to ramp up the supply of safe blood donations to fully support the mission and the vision of the UHC. I wish every Filipino to join our pool of regular blood donors to save the lives of a child, a woman or man," Weiler said. (PNA)