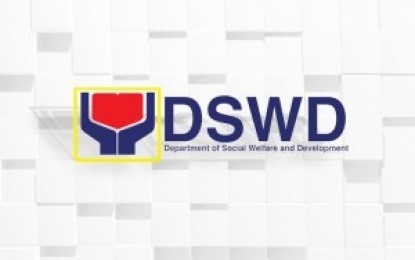 SAN JOSE DE BUENAVISTA, Antique -- The Department of Social Welfare and Development (DSWD) Field Office 6 has already validated 38,683 out of the 40,440 target social pensioners in Antique.
DSWD Regional Director Ma. Evelyn B. Macapobre in an interview Tuesday said Antique is one of the provinces, which reported a high number of validated social pensioners or those 60 years old and above receiving a social pension of PHP500 per month or PHP1,500 every quarter.
"Antique province is able to report a high percentage of 98 because of the 38,683 validated social pensioners," Macapobre said.
She lauded the diligence of local social workers in assisting the DSWD in its validation, which aimed to clean up the list of social pensioners.
"There are cases wherein there are social pensioners who are not supposed to receive a social pension because they are also receiving pension from the Social Security System and the Government Service Insurance System are included," she said.
She said the social pension given by the national government through the DSWD is intended for indigent senior citizens not receiving any form of pension from any other institution so they could be assisted in terms of buying their basic needs like milk and medicines.
"We really expect that there would be persons whose names will be removed from the social pension but these will also be replaced by those who really need the government support," she said.
Of the 40,440 total social pensioners in Antique, the remaining 1,757 seniors need to be validated until this Friday.
They are being requested to coordinate with the Municipal Social Welfare and Development Officers in their respective municipalities or for any member of their immediate family to report if they already died.
The DSWD has hired 71 validators for the ongoing validation.
"Please provide the correct information during the validation so we could be sure that the social pensioners are really those qualified to receive the assistance," she said.
The validation of social pensioners started last May 1 for most towns in the province while there are those that started the validation only after the May 13 elections. (PNA)