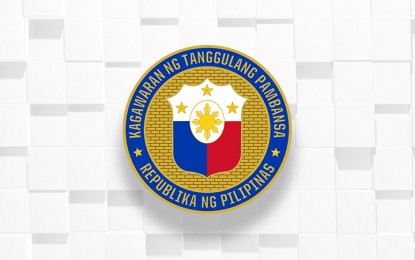 MANILA -- The Department of National Defense (DND), through the Revised Armed Forces Modernization Program, is allocating the sum of PHP5.56 billion for the acquisition of two brand-new landing docks for the Philippine Navy (PN).
The contract includes four landing craft utility and four units of rigid hull inflatable boats with integrated logistic supports. Winning bidders must be able to deliver the military vessels within 1,095 days.
A landing dock is an amphibious warfare ship with a well deck for transport and landing craft and amphibious vehicles.
In the PN, this function is carried out by the two Tarlac-class strategic sealift vessels which were acquired from Indonesian shipbuilder PT PAL PERSERO in 2016 and 2017.
The invitation to bid bulletin, posted at the DND website, also said that the landing docks must have a minimum gross capacity of 7,000 tons.
Also, the PN requires tie-up with local companies or shipyards so that a minimum of one landing dock can be constructed in the Philippines.
The bid opening is slated for July 4, 10 a.m. at the DND Bids and Awards Committee Conference Room, Basement, DND Building, Camp Aguinaldo, Quezon City.
"The HOPE (Head Of Procuring Entity) reserves the right to reject any bids and all bids, declare a failure of bidding, or not award the contract in accordance with Section 41 of 9184 (Government Procurement Reform Act) and its IRR (Implementing Rules and Regulations) without thereby incurring any liability to the affected bidder or bidders. Further, the HOPE reserves the right, if funds and allotments for said program/project/activity/have been withheld or reduced through no fault of its own," DND Bids and Awards Committee 1 chair Assistant Secretary Manuel Felino V. Ramos said in the same bid bulletin. (PNA)