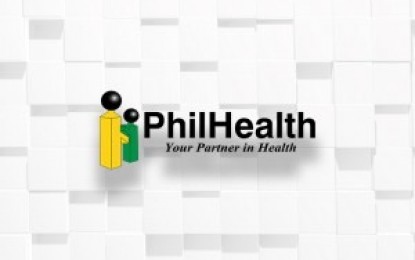 MANILA -- The Philippine Health Insurance Corporation (PhilHealth) denounced on Friday the "slanted news report" which said fake PhilHealth Official Receipts (PORs) were issued by liaison officers of recruitment agencies to a number of overseas Filipino workers (OFWs) members supposedly for their premium contributions.
On Friday, a news report said a PhilHealth employee, who monitored cases of fake PORs until September 2018, said at least 7,257 OFWs have been defrauded.
The report said these OFWs thought that their placement agencies were paying their monthly contributions because of the Philippine Overseas Employment Administration Advisory No. 6 "strongly encouraged" OFWs to pay their premiums to their agencies' respective authorized collection centers "for their protection".
It also said the PhilHealth had no political will to solve the problem even if the fake PORs' prevalence has been reported already in six provinces.
In a statement, the PhilHealth said: "it acted promptly on the issue in order to penalize those who are guilty in particular; and protect the National Health Insurance Fund in general".
"There were considerable efforts exerted by PhilHealth in response to this duplicity. Mr. Dennis S. Mas, then Regional Vice-President for NCR and now Senior Vice President for Management Services, spearheaded calls for an investigation to uncover the modus. His endorsement proved crucial to the current undertakings of PhilHealth against these forged receipts," it added.
The PhilHealth said its former president and chief executive officer Alexander Padilla requested the National Bureau of Investigation to probe the falsified PORs in November 2015.
"The Corporation also would like to clarify that the issued fake receipts amounted only to P1.2 million, contrary to the report which stated at least P17.4 million. Moreover, PhilHealth maintained that no funds were lost over this modus. Of late, a total of P208,800 have been collected already from the identified recruitment agencies where the spurious transactions emanated," the PhilHealth said.
It added it "is awaiting settlement from the other recruitment agencies; has sent final demand letters; and has endorsed some of the cases to the Legal Services Unit of the PhilHealth - National Capital Region for appropriate action.
Citing that the falsification was initiated by the liaison officers who allegedly "connived with a personality at the Philippine Overseas Employment Agency", the PhilHealth said there was no evidence involving any of its personnel in the fraudulent activity. (PNA)