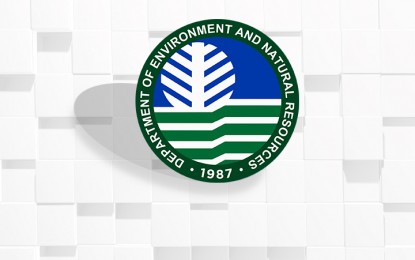 MANILA -- The Department of Environment and Natural Resources-National Capital Region (DENR-NCR) plans to partner with public primary, secondary and tertiary schools on growing plants in their respective campuses around this megalopolis where green space for healthy urban living is already below the World Health Organization (WHO) standard.
Jacqueline Caancan, DENR-NCR executive regional director, said they may soon discuss the matter with Department of Education (DepEd) and Commission on Higher Education (CHED), the agencies having jurisdiction over such schools.
"Those schools still have considerable open space for growing plants," she said Monday in Quezon City on the side of DENR-NCR's briefing on the 2019 Philippine Arbor Day and Philippine Environment Month celebration this June.
She said DENR-NCR has seedlings which the schools can avail of for free, plant, and grow in their campuses.
Greening these campuses will help improve environmental quality, promote better health, enhance the academe's appreciation and understanding of plants' importance and increase planted areas in NCR, Caancan noted.
According to DENR-NCR Production Forest Management Section chief, Arturo Calderon, WHO sets 9.5 square meters per capita as the standard size of green space for healthy urban living.
The 2014 land satellite images indicate NCR's green spaces totaled 12,152.79 hectares, he said.
Citing 2015 National Statistics Office data, he said NCR's population totaled 12,877,253 people.
"NCR lacks about 80.60 hectares of green space," he said at the briefing.
Calderon said Caloocan, Malabon, Mandaluyong, Manila, Navotas, Pasay, Pasig, and San Juan cities, as well as Pateros municipality are the areas in the NCR that are now lacking green space.
As part of the celebration for this year's Philippine Arbor Day, DENR-NCR and Polytechnic University of the Philippines (PUP) will spearhead on Tuesday (June 25) various planting activities in NCR.
DENR-NCR will partner with several civil society groups and public agencies like Metropolitan Manila Development Authority on planting mangrove species and other salt-tolerant plants in Baseco along Manila Bay.
Such planting is a phytoremediation measure for helping improve water quality there -- contributing to clean-up and rehabilitation of Manila Bay, noted the DENR-NCR official.
DENR-NCR also said students and faculty members of PUP will plant, in the school's NCR-based campuses, some 6,000 seedlings mostly consisting of indigenous species.
"The planting in PUP is a pilot effort -- hopefully, more schools will join our greening bid," said Caancan.
She thanked PUP for offering to grow trees and other plants in its campuses in Metro Manila.
Proclamation 643 series of 2004 declared June 25 of every year as Philippine Arbor Day wherein it must be "observed throughout the nation by planting trees and ornamental plants and other forms of relevant activities.
"Grow more trees and beat air pollution" is the theme of DENR-NCR's Philippine Arbor Day celebration to highlight importance of trees in helping address dirty air.
"This is in accord with UN's call to action to combat air pollution as it has become the single biggest environmental health risk people around the world are facing today, according to WHO," DENR-NCR said in a statement earlier.
Air pollution is also the focus of this year's Philippine Environment Month. DENR-NCR reiterated air pollution kills more people than either malaria or HIV/AIDS.
"By planting and growing trees, we improve air quality at the local level and contribute to greener and cleaner environment," it added. (PNA)