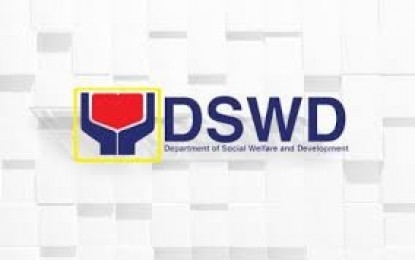 DAVAO CITY -- The Department of Social Welfare and Development (DSWD) in Regìon 11 already released some PHP132 million worth of material assistance to individuals and families in crisis during the first half of the year.
DSWD-11 Director Mercedita Jabagat bared on Monday the transportation, medical, burial, educational and financial assistance, was given to over 38,996 individuals and families in crisis.
Financial assistance is monetary support given either as outright cash or guarantee letter (GL) addressed to service providers or establishments to augment the client's resources.
Jabagat said the various assistance given yearly by DSWD through its Crisis Unit provides integrated services to individuals and families who are indigent, vulnerable, disadvantaged, in crisis or in any difficult situation.
Transients, repatriates, deportees, abandoned, student-in-crisis, former rebels, and families of the personnel of the Armed Forces of the Philippines killed-in-action or wounded-in-action can also avail of the assistance, Jabagat said.
The DSWD Crisis Unit also provides psychosocial intervention and referrals to other agencies for services not available in DSWD.
Jabagat said the assistance extended is based on the assessment and recommendation of social workers.
Carmela Duron, the DSWD-11 Information Officer, said people or families availing of DSWD assistance should bring any valid identification card and barangay certification. They must include the following: for medical - Medical Certificate, Hospital Billing, Doctor's Prescription and Laboratory Request; for burial - Death Certificate and Funeral Contract; and for educational - Enrolment Assessment Form, Validated School Identification Card and Statement of Account. (PNA)