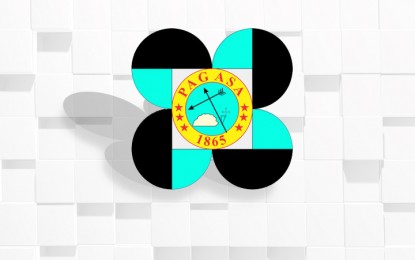 MANILA -- Reserves in Metro Manila's main water source Angat Dam will likely remain below the critical level this week even if the low-pressure area (LPA) east of Luzon, where the dam is located, already developed into tropical depression (TD) "Dodong" that will enhance the rain-bearing southwest monsoon or "habagat".
Most of the expected rains including possible heavy precipitation will be over the western sections of Luzon -- far from Angat, noted weather forecaster Nikos Peñaranda, of the Philippine Atmospheric, Geophysical and Astronomical Services Administration (PAGASA).
"What may reach Angat can just be showers only," he said Tuesday on the sidelines of a forum in Quezon City.
PAGASA reported Angat Dam's 6 a.m. water level on Tuesday at 158.77 meters -- way below the 160 meters critical level and 180 meters minimum operating level (MOL).
Government suspends release of irrigation water from Angat if its water level reaches the MOL to ensure continuous water supply for Metro Manila.
"Occurrence of mere showers won't raise Angat's reserve to beyond the MOL, however," PAGASA hydrologist Sonia Serrano said.
She said there is need for a tropical cyclone (TC) that will bring continuous rain to Angat totaling some 360 millimeters so that its reserve can increase and reach the MOL, given this dam's 36 cubic meters per second water allocation for Metro Manila.
For July 2019, PAGASA expects two to three TCs inside the Philippine Area of Responsibility (PAR).
PAGASA forecast for such month generally near-normal to above-normal rainfall conditions over most of Luzon.
Rain from thunderstorms in Angat Dam's area will also help raise its reserve level, noted Peñaranda.
Severe local thunderstorms, LPAs, "habagat", TCs and the intertropical convergence zone (ITZ) are rain-bearing weather systems that can affect the country during the July-December 2019 period, he added.
According to PAGASA, the LPA east of Luzon developed into a TD locally named "Dodong" at 2 p.m. Tuesday.

Peñaranda is not discounting the possibility of "Dodong" heading towards southern Japan.
Being in such location will make "Dodong" enhance the "habagat", he said. (PNA)