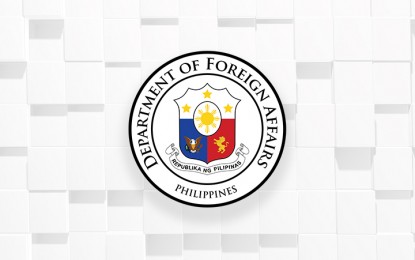 MANILA-- The Department of Foreign Affairs (DFA) on Wednesday reported that more than 56,000 have been assisted by the agency under its PHP1 billion Assistance-to-Nationals (ATN) fund.
"As of 31 May 2019, the number of beneficiaries of the ATN services and Legal Assistance Fund has reached a total of 56,435 and 2,393 respectively," Foreign Affairs Secretary Teodoro Locsin Jr. bared during his speech for the 121st DFA Founding Anniversary in Pasay City.
In 2018, a total of 101,918 Filipinos abroad received assistance through the ATN Fund and at least 14,542 through the Legal Assistance Fund (LAF).
Last year, the ATN Fund of the DFA was increased to PHP1 billion and the LAF to PHP200 million. This allowed the repatriation of thousand overseas Filipinos in distress abroad and those in the risk of imprisonment due to illegal working status in their respective host countries.
In the international stage, Locsin underscored Manila's efforts to protect its nationals and of other countries with the Philippine-backed adoption of Global Compact for Safe, Orderly, and Regular Migration (GCM).
"We guided that endeavor; we 'wisened up' its tone and direction to fundamental human decency; we got it adopted by most nations and rejected apologetically by some," he said. The said migration pact was adopted by 152 states.
To expand services to overseas Filipinos, Locsin also highlighted the DFA's growing global presence by opening up new foreign service posts in Copenhagen, Houston, and Frankfurt. (PNA)