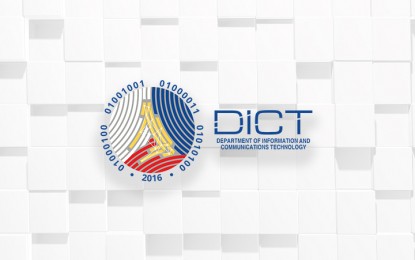 MANILA -- The Department of Information and Communications Technology (DICT) targets to issue permits to tower building companies in three months or less to green light the construction of new cell sites.
"Our target is that we will have all the permits by two months or three months. We will really be more efficient in coming up with towers faster," DICT Acting Secretary Eliseo Rio Jr. said in a press conference on Thursday.
Rio said a task force was created to establish a one-stop shop that will process the issuance of permits to the tower providers.
The task force is composed of agencies related with the release of the permits such as the Department of the Interior and Local Government, Department of Environment and Natural Resources, Department of Health, Civil Aviation Authority of the Philippines (CAAP), among others.
The DICT has signed a memorandum of agreement with ISOC Infrastructures Inc. and Malaysia-based edotco Group Sdn Bhd to expedite the process of securing permits for the common towers that will be shared to telcos to further improve the delivery of communication services in the country.
"The MOA binds the DICT to facilitate getting of permits for the common tower to set up," Rio said.
Globe Telecom recently signed a memorandum of understanding (MOU) with ISOC and edotco to build 150 cell sites in the Calabarzon Region.
According to the MOU, ISOC and edotco will build and co-own the towers, which will be leased by Globe. These may eventually be leased out to other telcos such as PLDT Inc. and Mislatel.
The DICT expects the initial set of common towers to be constructed within the next five months.
"Maybe, the initial timeline for the first 150 towers, is from today to maybe two to three months for permits, then another two months for construction, maybe five months,"
A total of 2,500 sites were identified by the DICT as the location for the cell towers.
The department aims to build at least 50,000 cell towers within the next seven to 10 years through partnerships among the telcos and the tower providers. (PNA)