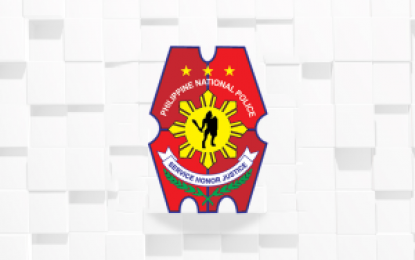 MANILA -- The Philippine National Police (PNP) continues to intensify its campaign against illegal drugs, this time focusing on drug syndicates and traffickers who serve as the sources of illegal substances, which is continuously being peddled on the streets.
"We really have to focus on the supply side because despite our aggressive campaign, there is still plenty of supply of illegal drugs. So what we have to stop is the network of the supply of illegal drugs," said PNP spokesman, Col. Bernard Banac, during a radio interview.
Banac said the modified drug war is expected to start this month.
"This will be our focus since what we have seen in the past is that despite the Oplan Tokhang and Oplan Double Barrel, there are still people who are engaged in peddling illegal drugs," he said.
Based on PNP data from July 1, 2016 to May 31, 2019, there were 1,283,409 drug suspects surrendered, 240,565 individuals were arrested, and 6,600 drug suspects died during 153,273 anti-illegal drugs operations.
He said the PNP is also suffering casualties from the drug war with almost a hundred policemen killed in police operations and several others injured.
Banac said the street-level operation will continue.
"So what we would focus on is the source of the illegal drugs so that we could stop the distribution of illegal drugs at the street level," he noted.
Earlier, retired Philippine National Police (PNP) chief and Senator-elect Ronald dela Rosa reiterated that he would push the reinstatement of the death penalty, particularly firing squad, for drug traffickers.
"I have no other campaign promise or platform when I run for Senator except for death penalty for drug trafficking. I have to do that. The people voted for me and I won with that platform," dela Rosa told reporters during the PNP Civil Security Group-Supervisory Office for Security and Investigation Agency (SOSIA) 2019 Stakeholders' Summit in Camp Crame, Quezon City last Wednesday.
Dela Rosa said that death penalty, which he wants to be made public, is a good deterrent against drug trafficking.
"If you want, we can have it through firing squad in a plaza covered live by media so that the people will be reminded not to be lured into this activity," he said in Filipino.
The former top cop, however, clarified that only big-time drug traffickers should be meted with the death penalty.
"Not for all crimes. As I have said, small-time drug peddlers, pushers or users won't be included. My version of death penalty is for drug trafficking, those who flood the country with illegal drugs. There should be a ceiling. For example, if you are caught in possession of at least 1 kilo of shabu, you are classified as drug trafficker. It can be like that," dela Rosa said. (PNA)