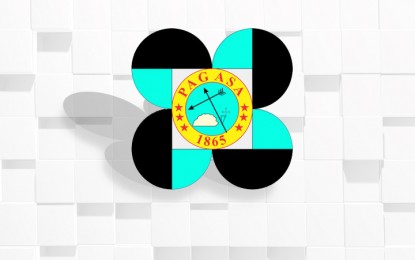 MANILA – Metro Manila's main water source, the Angat Dam, may still gain some water this week despite the continued scantiness of rain in the course of another monsoon break.
Previous rains flowing over the Angat watershed and draining into the dam, as well as precipitation from thunderstorms which may occur this week, can help increase water in the facility, noted Jason Bausa, Philippine Atmospheric, Geophysical and Astronomical Services Administration (PAGASA) hydrologist.
"The increase from such inflow won't be as much as in previous days when Angat received more rain, however," he clarified.
Bausa said the 6 a.m. level of water in Angat Dam rose on Tuesday by 0.43 meters to 160.34 meters.
A further reduction in Angat's water level is likely in the coming days when PAGASA expects another monsoon break in the country.
Angat Dam continues to experience difficulty in increasing its reserve amid El Niño phenomenon that caused below-average rainfall.
According to PAGASA forecaster Jun Galang, the southwest monsoon or "habagat" can bring on Tuesday light to moderate rain over the western sections of Luzon, particularly Zambales, Bataan, Palawan and Mindoro.
"There'll be gradual improvement in weather from Wednesday until this weekend," he said, citing manifestation of the expected monsoon break.
He expects isolated thunderstorms around the country during such period.
Galang said a low-pressure area outside the Philippine area of responsibility is heading for southern China, pulling "habagat" towards that direction so the Philippines will likely experience a monsoon break beginning this week.
"By this week's end, "habagat" will affect just the western section of extreme Northern Luzon," he added. (PNA)