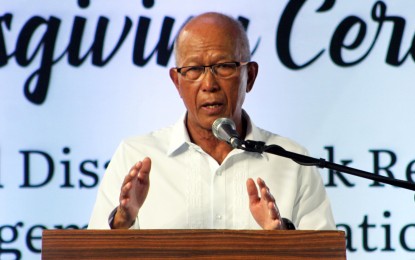 MANILA -- The Philippines will conduct its own inquiry on China's alleged anti-ship ballistic missile launches off the South China Sea (West Philippine Sea), Department of National Defense (DND) Secretary Delfin Lorenzana said Wednesday.
"We have no first-hand knowledge about this missile launch except this news report. We will conduct our own inquiry and will decide later what to do if proven correct," Lorenzana said in a message to reporters.
Per reports, the tests took place last weekend with China warning ships not to approach the test area.
At least one missile was reportedly fired into the sea. (PNA)